Virtual Reality Systems
Here I present the best Virtual Reality Systems for the price to get your VR headset up and running smoothly. It should be noted that after over a decade of PC building experience I recommend going with a pre-built systems simply because these days it's almost the same price to build them as it is to buy them with far less hassle.
First, for the ultimate budget Virtual Reality Systems the Playstation 4 Pro and the Playstation VR are the cheapest and easiest to setup out of all of the options.
The reason I recommend the Playstation 4 Pro over the regular Playstation 4 is that the increase in power is significant and helps some games that are optimized to do so run smoother in virtual reality. Outside of VR, most run smoother and you gain 4k output. Get the Playstation 4 Pro here.
As far as any other headsets are concerned such as the Oculus Rift and HTC Vive Pro, you will need Virtual Reality Systems that can handle the stress of virtual reality and deliver a smooth experience.
This list of computers changes every new generation of video cards and processors. I will give you three levels of options and keep it current.
Budget Virtual Reality System.
There are less expensive computers on the market that will run virtual reality, but cutting corners here could result in an uncomfortable experience for you and that is something I try to avoid. This computer will run most things very smoothly and is a good entry level computer for under $1500.
Performance Virtual Reality System.
This will run almost everything at a high graphical setting smoothly and without any discomfort. I recommend this computer for the price and performance. You can't beat it for under $2000.
High Performance Virtual Reality System.
The difference here is the processor speed and some higher quality components that make almost everything run at their highest settings. HTC Vive Pro owners will really get to appreciate their higher resolution on this machine for around $3000.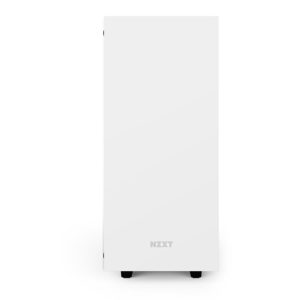 VR Eddie Virtual Reality System
 Sometimes if you want the best, you have to do it yourself. Here is an updated parts list for the current high performance components to build one of the best systems for the price.
CPU: Intel - Core i9-7900X 3.3GHz 10-Core Processor
Graphics Card: EVGA - GeForce GTX 1080 Ti 11GB SC Black Edition Video Card
Motherboard: GIGABYTE X299 AORUS Ultra Gaming Pro (Intel LGA 2066 Core i9/ATX/3 M.2/Front & Rear USB 3.1 Type C/ RGB Fusion/ Motherboard)
RAM: Ballistix Sport LT 64GB Kit (16GBx4) DDR4 2666 MT/s (PC4-21300) DR x8 DIMM 288-Pin
Storage 1: Samsung 970 Pro
Storage 2: Seagate - Constellation ES.3 4TB 3.5" 7200RPM Internal Hard Drive
Power Supply: EVGA SuperNOVA 850 P2, 80+ PLATINUM 850W
CPU Cooler: EVGA CLC 280 Liquid / Water CPU Cooler, RGB LED Cooling 400-HY-CL28-V1
Case: Nzxt S340VR Elite Computer Case, Matte White (CA-S340W-W2)
Operating System: Microsoft Windows 10 Home English USB Flash Drive
Now that you have the best idea for Virtual Reality Systems, check out my choices for the top virtual reality software.